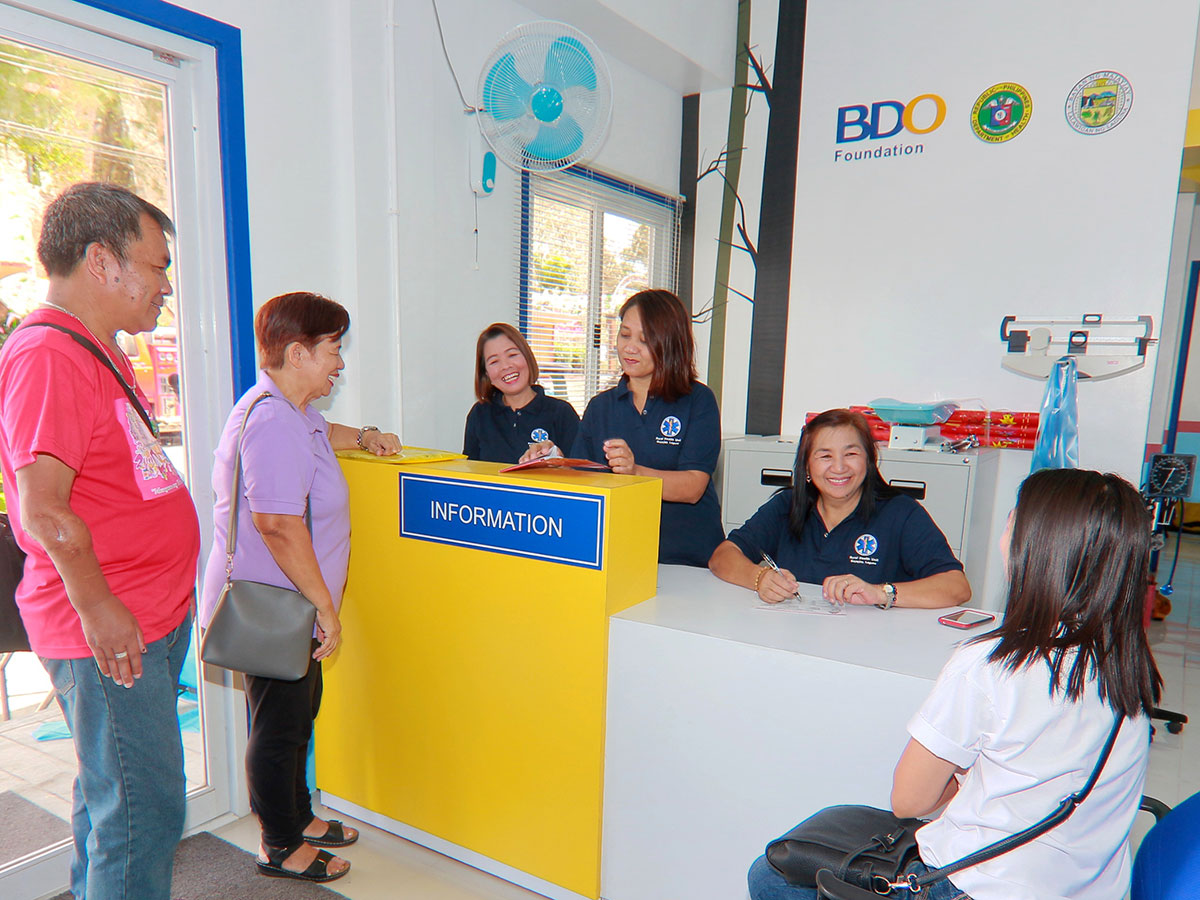 Photo Caption: The improvement of the rural health unit in Majayjay, Laguna is in line with BDO Foundation's advocacy to promote the health and well-being of people of all ages.
For five long years, the medical workers of Majayjay, a municipality in the province of Laguna, served their constituents in makeshift consultation and treatment rooms. It was difficult to deliver healthcare services as the facilities were not meant for this purpose.
That was until BDO Foundation came into the picture. The corporate social responsibility arm of BDO Unibank, in partnership with the local government unit, recently rehabilitated Rural Health Unit Majayjay. With the project completed, the town's health officer, nurses and midwives can now attend to patients more efficiently in rooms designed specifically for medical care.
"Fly high, Majayjay!" the people exclaimed as they witnessed the unveiling of the two-storey health center, which was turned over to local officials by BDO Foundation president Mario Deriquito and BDO Foundation program director Rose Espinosa. They were joined by BDO Laguna area head Antonio Roña, BDO Laguna-Sta. Cruz branch head Jason Alimario, BDO Laguna-Pagsanjan branch head Marlette Coral and BDO Laguna-Sta. Cruz National Highway branch head Rowena Dizon. BDO branches support the foundation's rehabilitation program, disaster response efforts and other corporate citizenship initiatives.
The newly rehabilitated Rural Health Unit Majayjay was graciously accepted by municipal mayor Carlo Clado, municipal health officer Dr. Ivan Villareal and local officials of the Department of Health. The event was witnessed by Laguna vice governor Karen Agapay, who lauded BDO Foundation's projects in the province.
A population of more than 37,000 people from 40 barangays stands to benefit from the newly rehabilitated Rural Health Unit Majayjay. The health center's overall structure, lobby and waiting areas, offices, consultation room, laboratory, nurses' station, dental clinic and birthing facilities were renovated by BDO Foundation. The foundation also installed a breastfeeding station, play area for children and waiting lounge for senior citizens. New furniture and fixtures were donated.