Members of VOGMES Batch '88 express their gratitude for the support from BAP.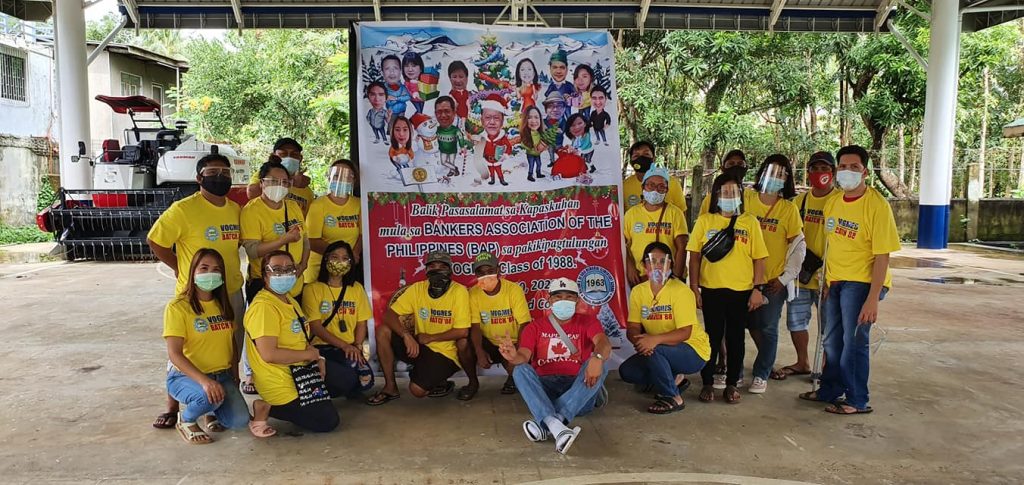 December 20, 2020 – The Bankers Association of the Philippines, in coordination with Victor Oteyza De Guia Memorial Elementary School (VOGMES) Batch '88, has offered aid to 150 families in Barangay Balian, Pangil, Laguna. Each family was given groceries as a sign of support for numerous frontliners this Christmas season.
These frontliners include healthcare workers, barangay tanods, pedicab and tricycle drivers. Included as well in the relief effort are families considered to be the poorest of the poor in various subdivisions in Barangay Balian.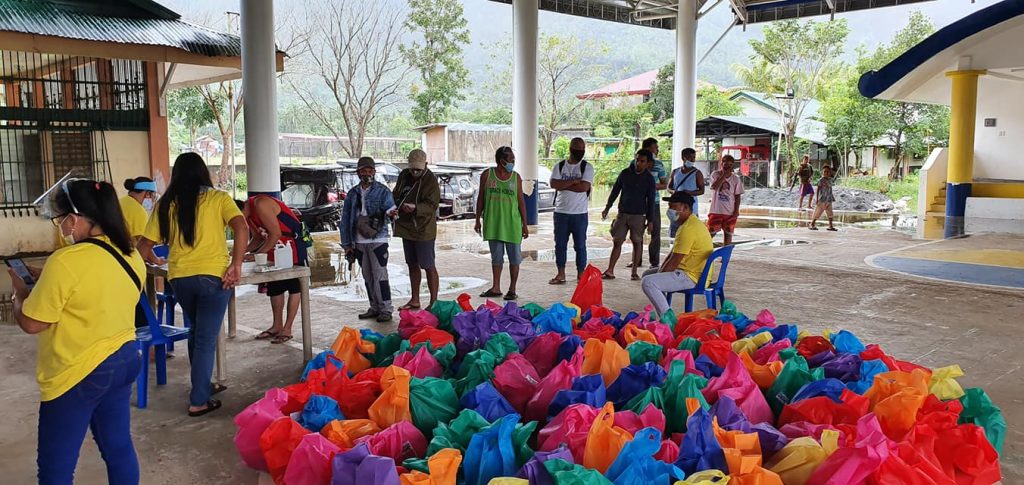 Family representatives observe social distancing measure as they queue for the gift bags